share your Italian traditions at clara & ray's ristorante italiano!
As part of our International Representative Program with Clara & Ray's Ristorante Italiano, you will receive the chance of a lifetime to learn and work in a family Italian restaurant located in beautiful Lexington, South Carolina, USA.
Clara & Ray's Ristorante Italiano is a family owned Italian restaurant that serves delicious New York-style pizza and pasta dishes in beautiful South Carolina. They have been recognized for having the best pizza in the capital area for two years in a row! They were chosen to cook at the Masters Golf Tournament in Augusta, Georgia for two years. Their family-inspired cuisine is rooted in the Napolitano region of Italy.
Bring your Italian culture and traditions to the restaurant and to the customers by being a part of the International Representative program. The program is designed for young Italian people who are willing to share their culture, Italian culinary traditions, the Italian language and more.
As a Cultural Representative, you will interact with our restaurant guests and let them experience the beauty and warmth of the Italian people and their inspiring heritage.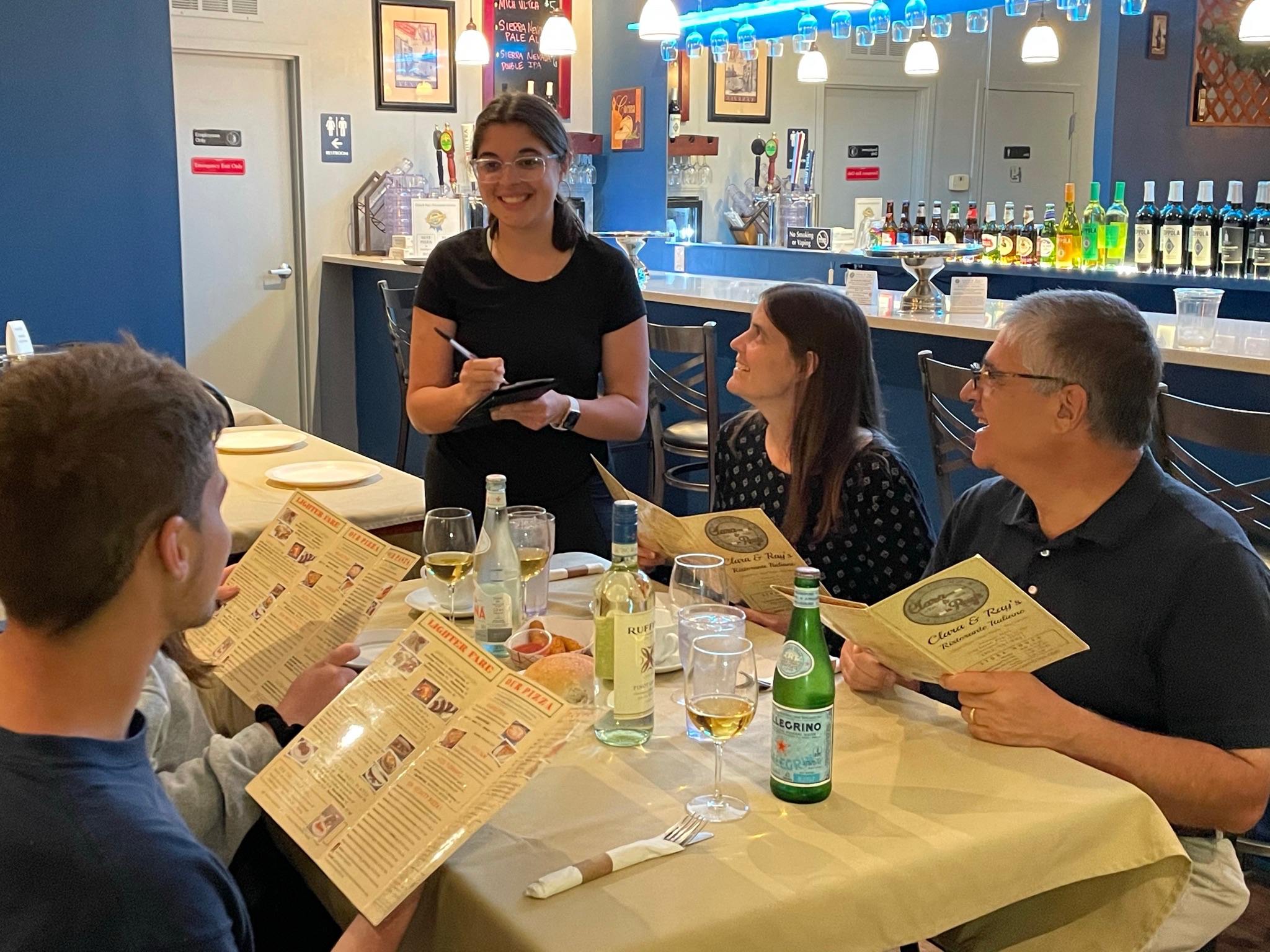 Your life in sunny south carolina
You will have the opportunity to work for 12 months under a United States "Q1" Visa, providing an authentic Italian experience to our guests.
Clara & Ray's Ristorante Italiano is located in Lexington, South Carolina, which is home to beautiful Lake Murray. Spanning 66 kilometers long and 23 kilometers wide, Lake Murray is a favorite spot for boating, sailing, fishing, kayaking, paddle- boarding, and much more.
Lexington is a suburb of Columbia, the state capital. Columbia is home to The Columbia Museum of Art, The Koger Center for the Performing Arts, the South Carolina State Museum (which includes a beautiful new planetarium), and the award-winning Riverbanks Zoo.
South Carolina features some of the most awesome white sandy beaches on the east coast of the United States. From Myrtle Beach to Hilton Head, South Carolina is a beach lover's paradise.
90 minutes to the north is Charlotte, North Carolina. Charlotte is home to the Charlotte Panthers (NFL), and the Charlotte Hornets (NBA).